Our goal is to bring websites to people
BizWebs offers online solution for everyone. Website or online store you create yourself in a few minutes. Change your life and start a business online. Our reward is your satisfaction! Our mission is to provide you everything you need to create high quality websites and e-shops, which will earn.
BizWebs know how to start a blog for free and make money, create a personal website or e-commerce store. We help to small and medium-sized enterprises succeed on the internet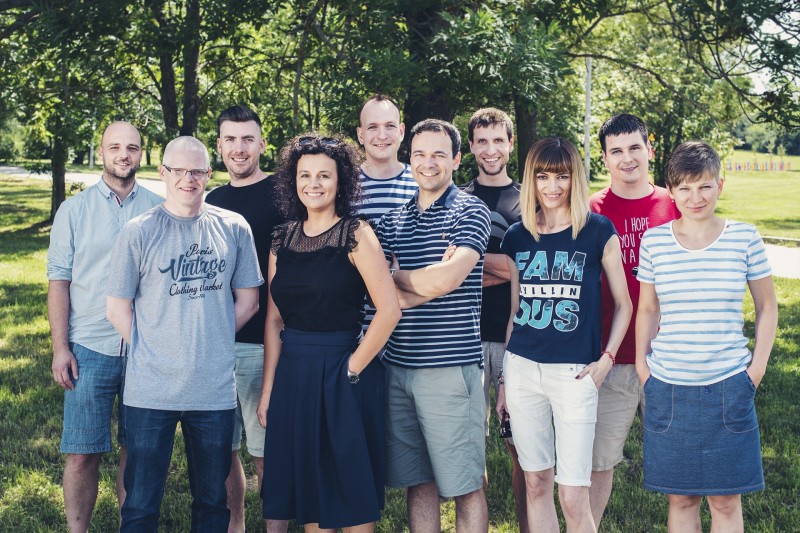 ByznysWeb s.r.o. (previous name was IRISOFT SYSTEMS s.r.o.) was founded in the heart of Europe - Czech Republic and is operating since 2003. We run a service BizWebs.com and ByznysWeb.cz, which is an online software for creating websites and online stores (saas).
Stable partner with experienced team: more than 17 years of development, over 6400 satisfied customers.
With BizWebs you can create your own personal website or online store in a short time. Website or online store is immediately ready for filling with content. The whole administration of the site is in your hands, thanks to our CMS system- BizWebs. If you would like to change something on your website at one in the morning, you can just do it, you are not dependent on anybody.
The system includes website features for complete website and online store management, user management and also redesign. When creating a website you have complete freedom. Choose a design, begin customizing and start to sell online today! Build online store based on your dreams. It´s all up to you.
Of course, we are here for you. Our BizWebs team willingly helps you. Guide you through first steps in administration. What you should set up the first. We´ve got you covered when something is going wrong. Did you delete products? No problem. There is a backup solution. We can help with the creation of the design, with the filling of the content for web pages, advise what to do in internet marketing.
BizWebs is available in 10 languages (Slovak, Czech, English, Spanish, Polish, Hungarian, Danish, Swedish, Finish, German). Using our content management system is very simple, it can be handled by everyone.
No headaches when using BizWebs. Our aim is a user-friendly system with excellent functionality. BizWebs is easy to use for anybody and everybody!
The website runs smoothly on a reliable cloud infrastructure, which has the capacity to manage both short-term overload and permanent high visit rates.
Your website will automatically include a mobile and a tablet version adjusted for touch control. Application for iPhone and iPad is also available on the AppStore.
BizWebs.com is a premium provider so our services include consulting in the field of online advertisement and website development.
The most advanced system in the market, based on 7 years of experience working with more than 3,000 customers. We are prepared for absolutely anything which may happen online.
BizWebs.com is based on state-of-the-art technologies so your work is effective and downloading is as quick as a flash.
Try before you buy! You can test our system and our customer support for 15 days free of charge. No contract, no obligation.
We offer over 500 graphic designs for free, try the latest Flat design or let our graphic designers to create tailor design specially for your website.
You can pay for BizWebs invoices with Bitcoins and you can accept Bitcoins in your online store and take advantages of this fast international payment system!
BizWebs offers cross connection between your online store and your supplier's warehouse. Prices, new products and products in stock will be regularly updated.
We have designed a new administration for easy management of your online store or website.
More than 6400 customers are satisfied with Bizwebs for their business